The location of the summer school alternates between Reykjavik and Copenhagen. Here are some images from past summer schools in Copenhagen.
At several occasions during the summer school, students get to see manuscripts and gain first-hand experience of working with them.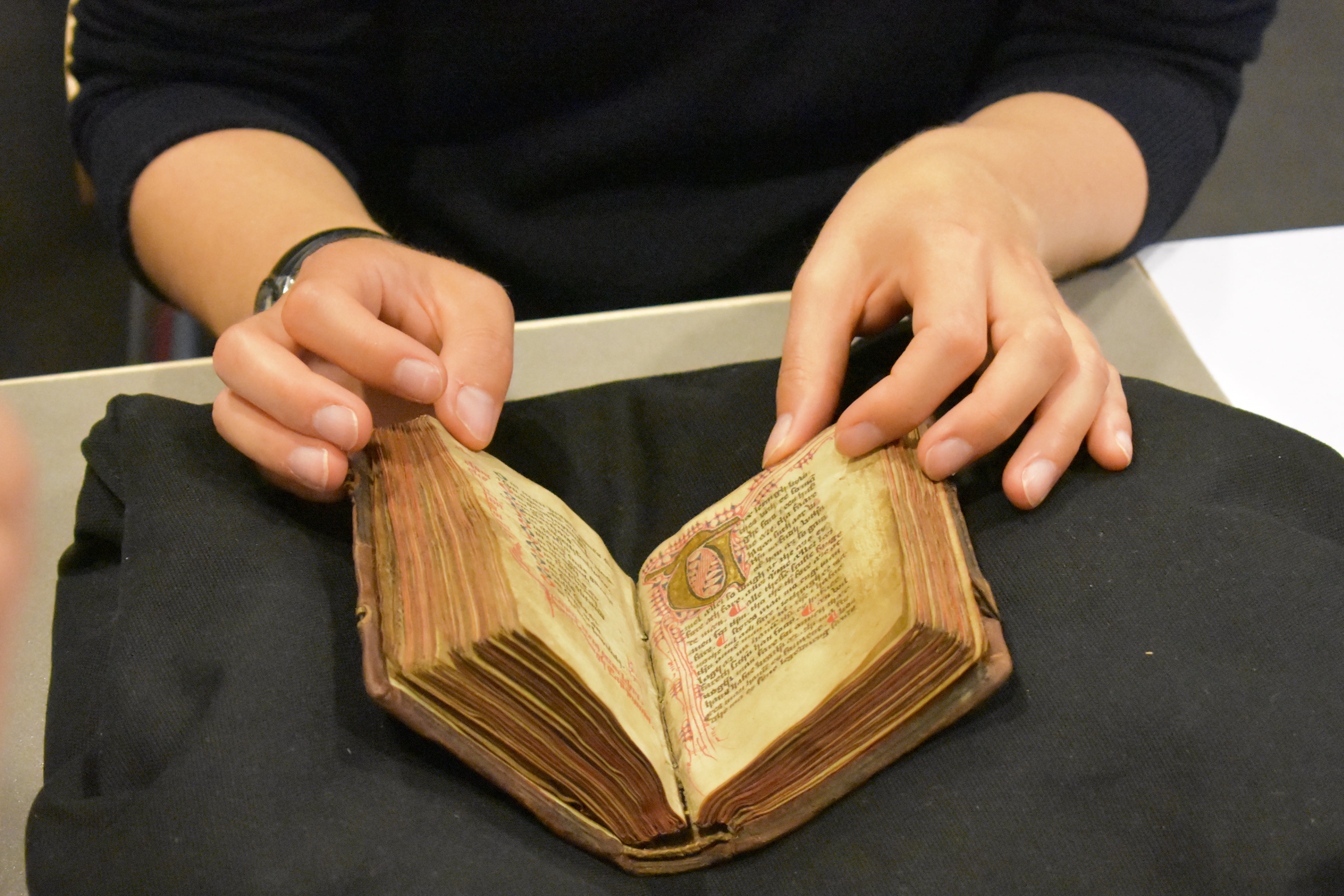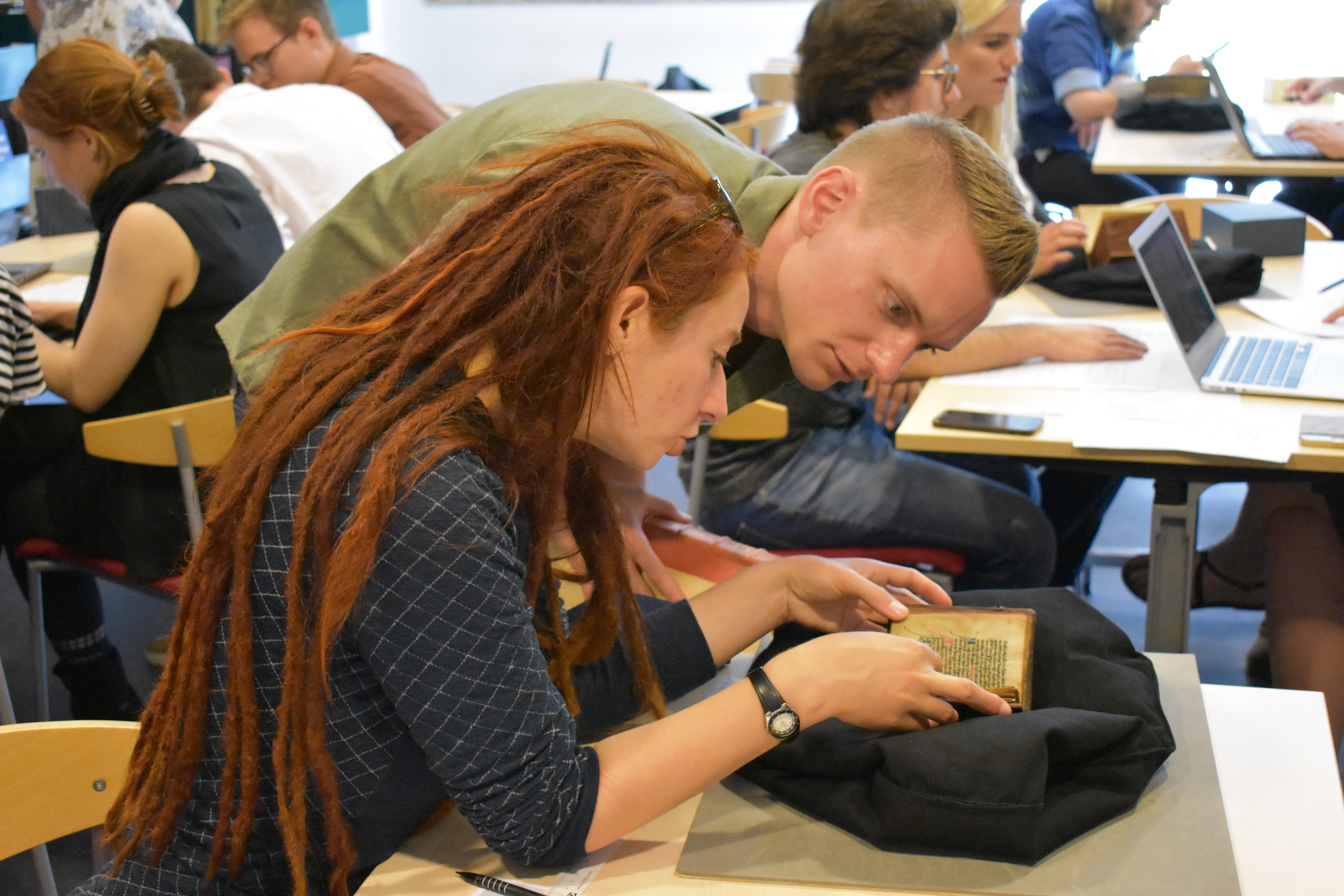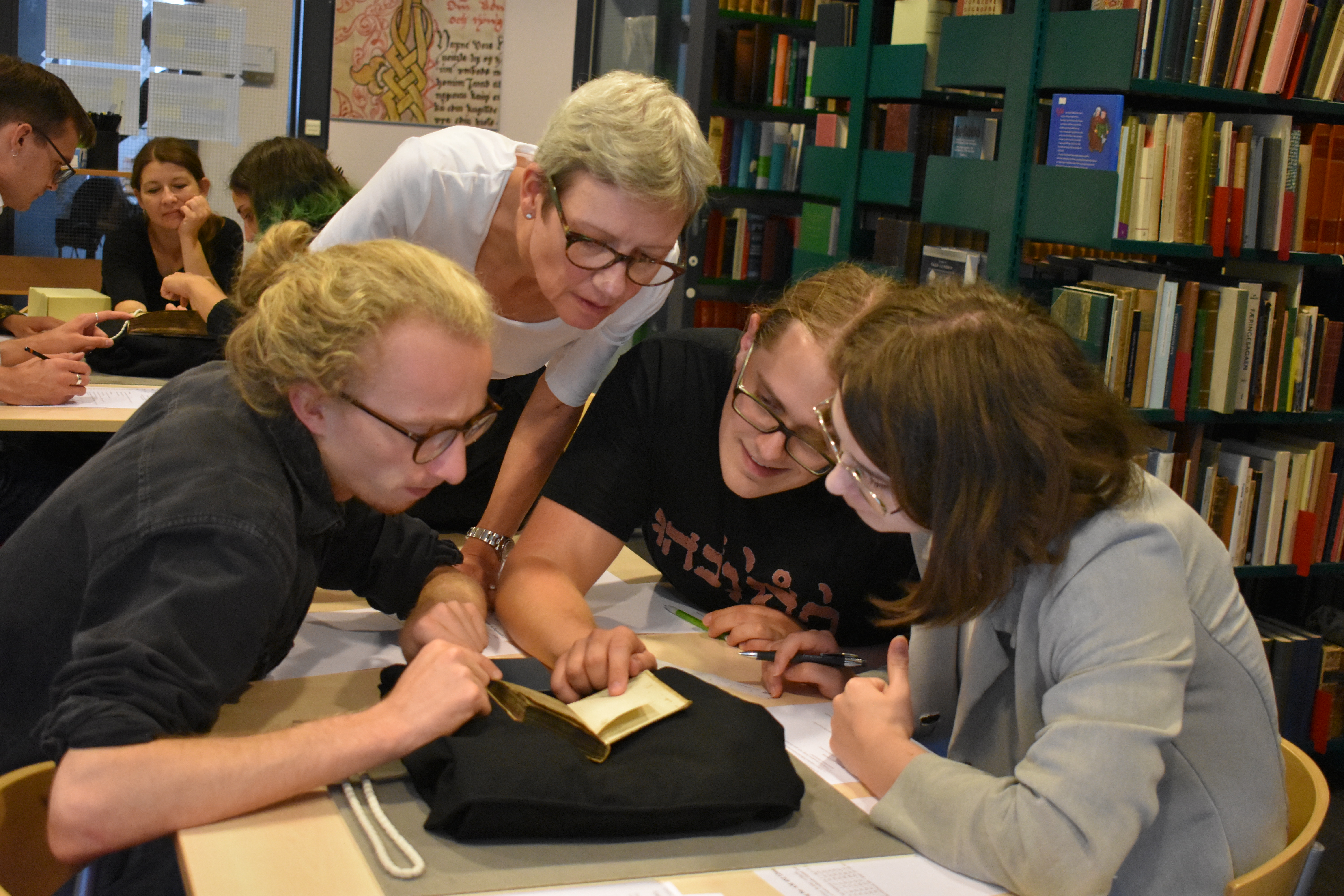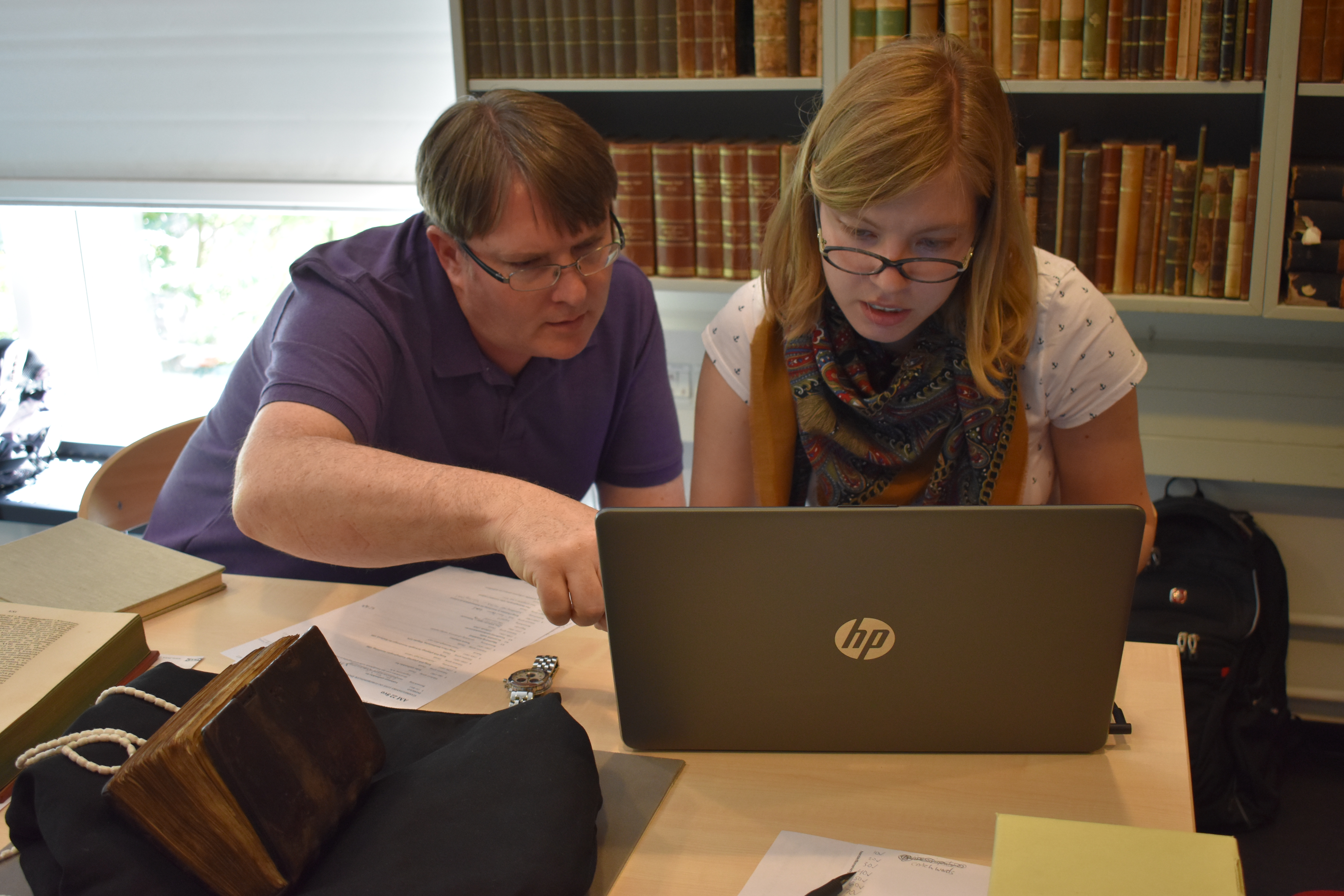 Teaching formats vary between lectures, workshops and group work, and each year, different specialists contribute to the curriculum with their particular expertise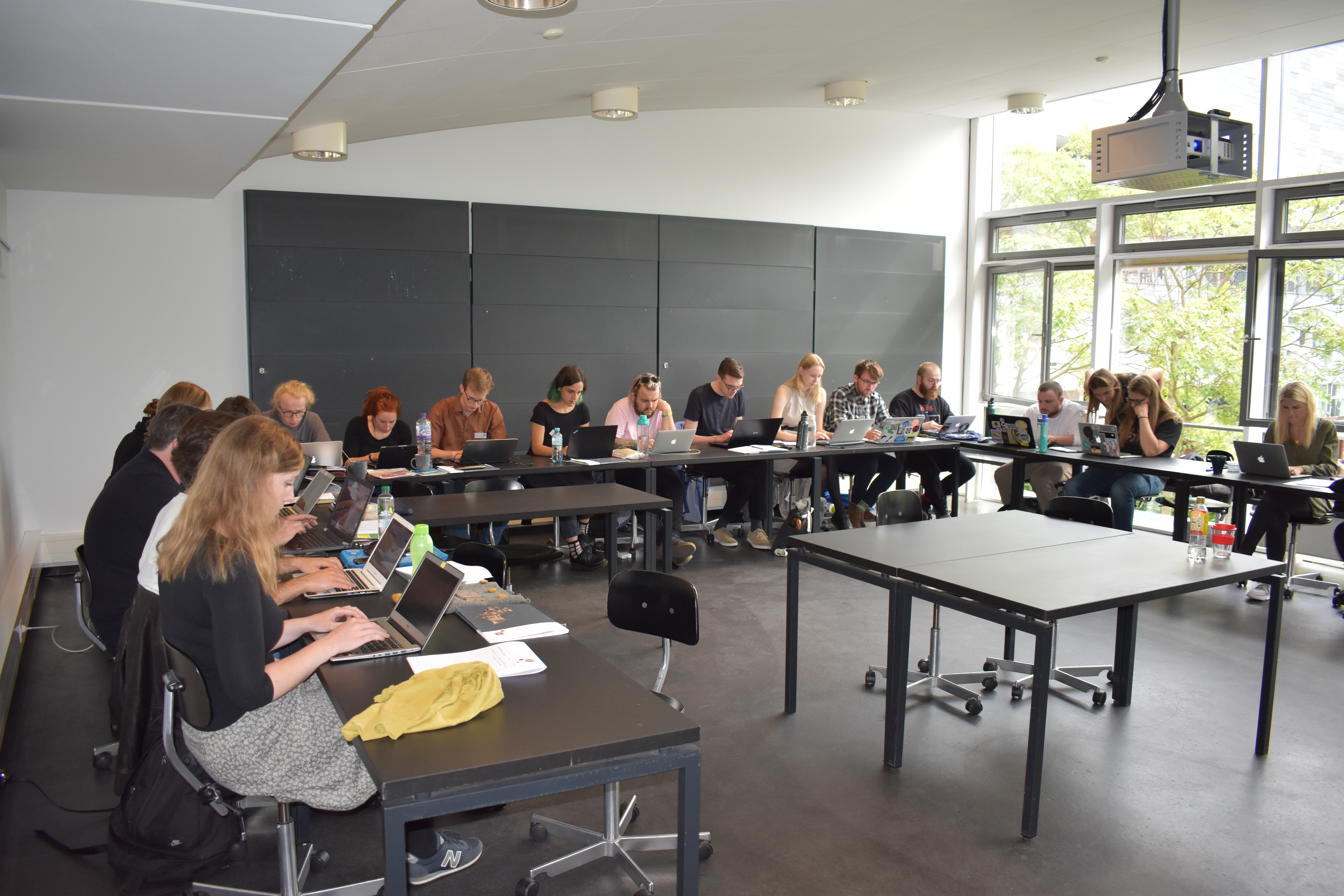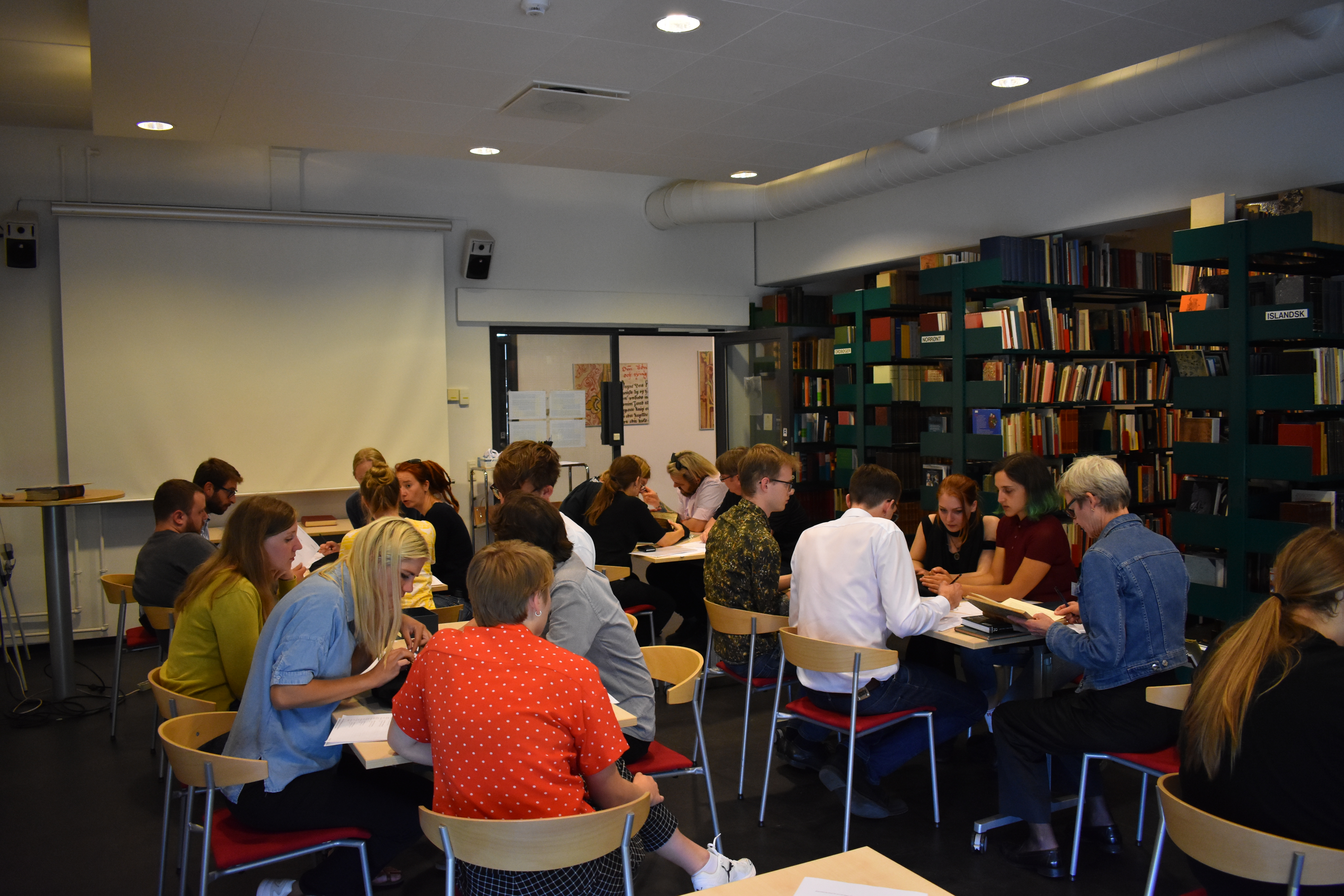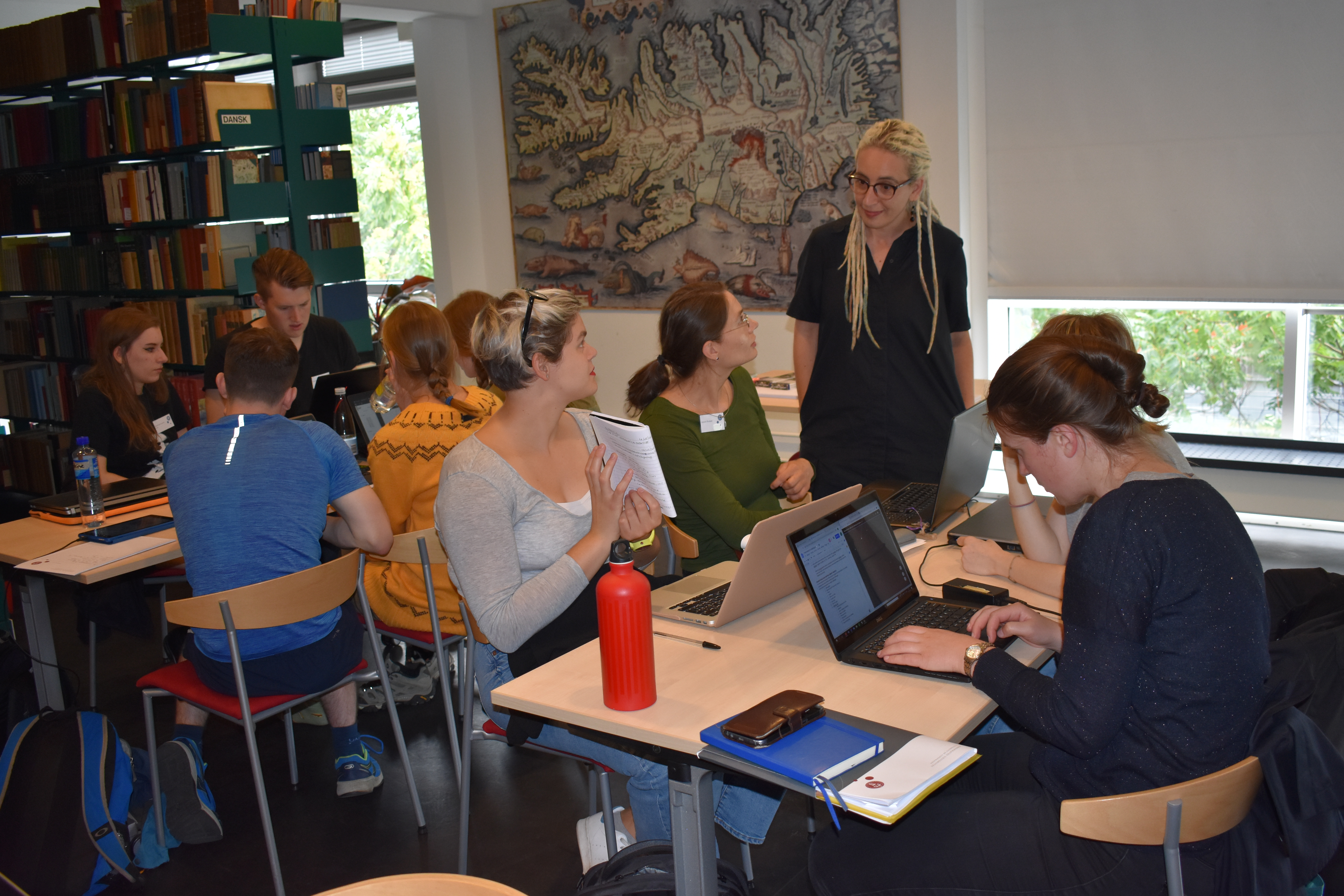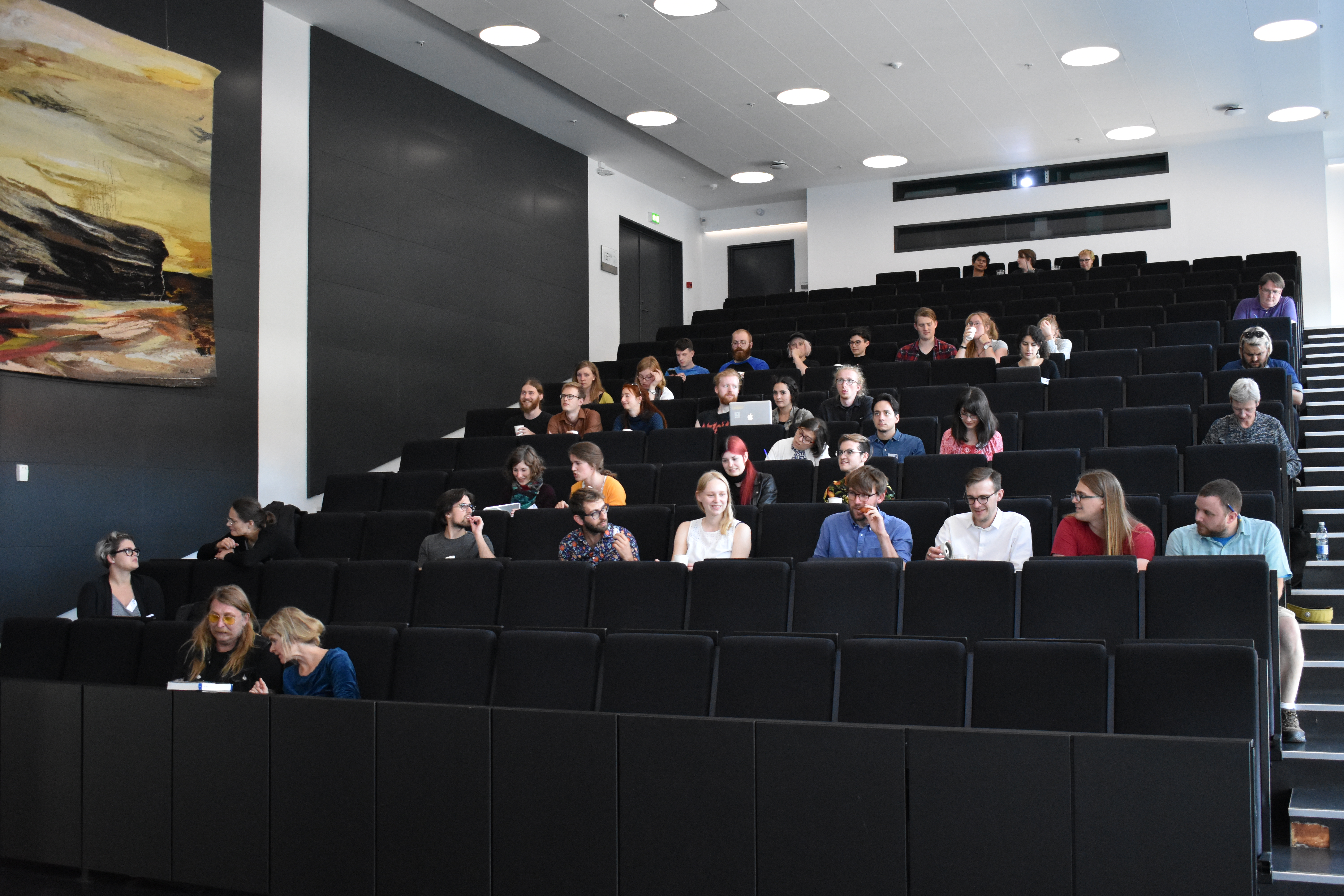 Here, students learn about the basics of book production by folding and cutting their own quires as well as sewing them together.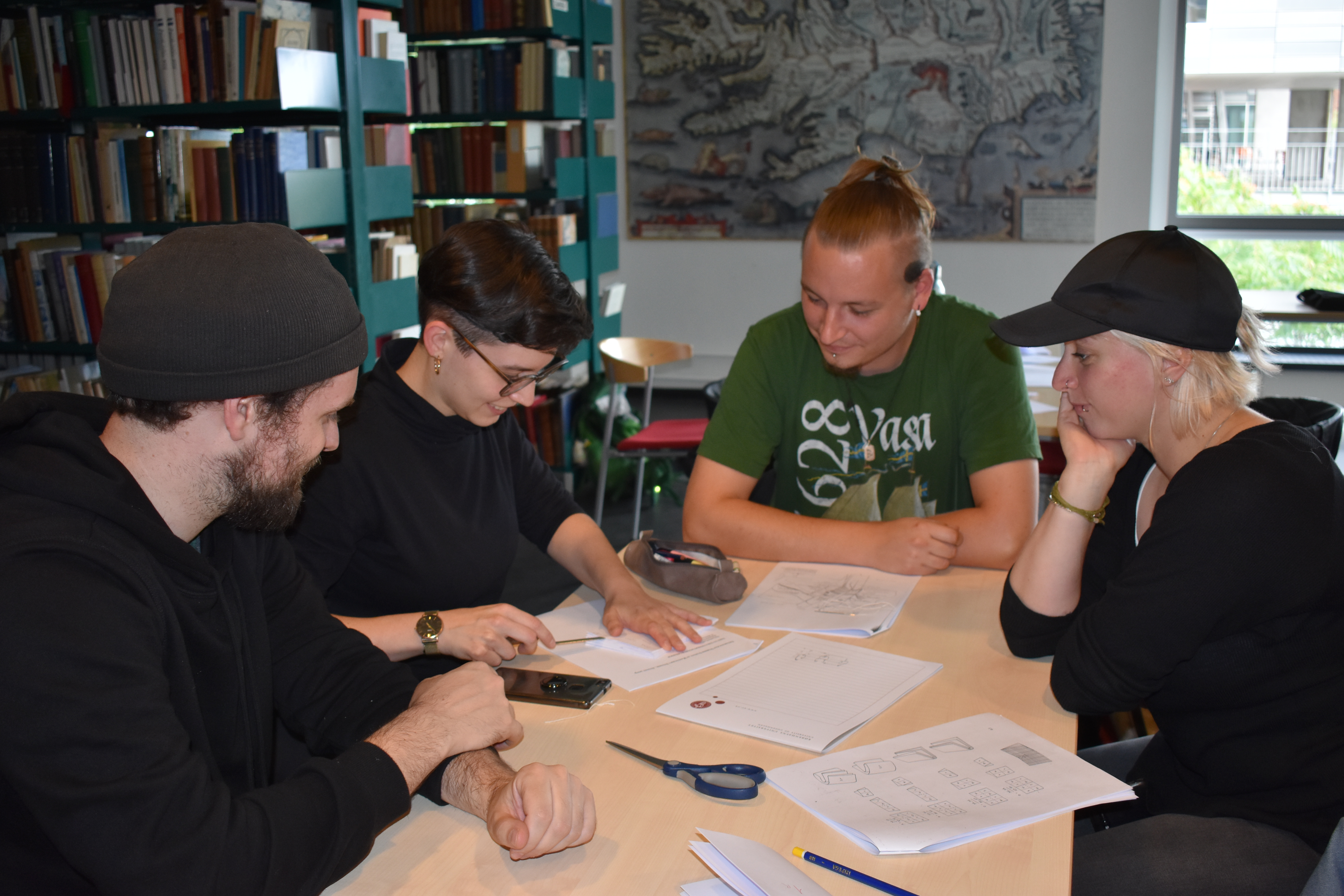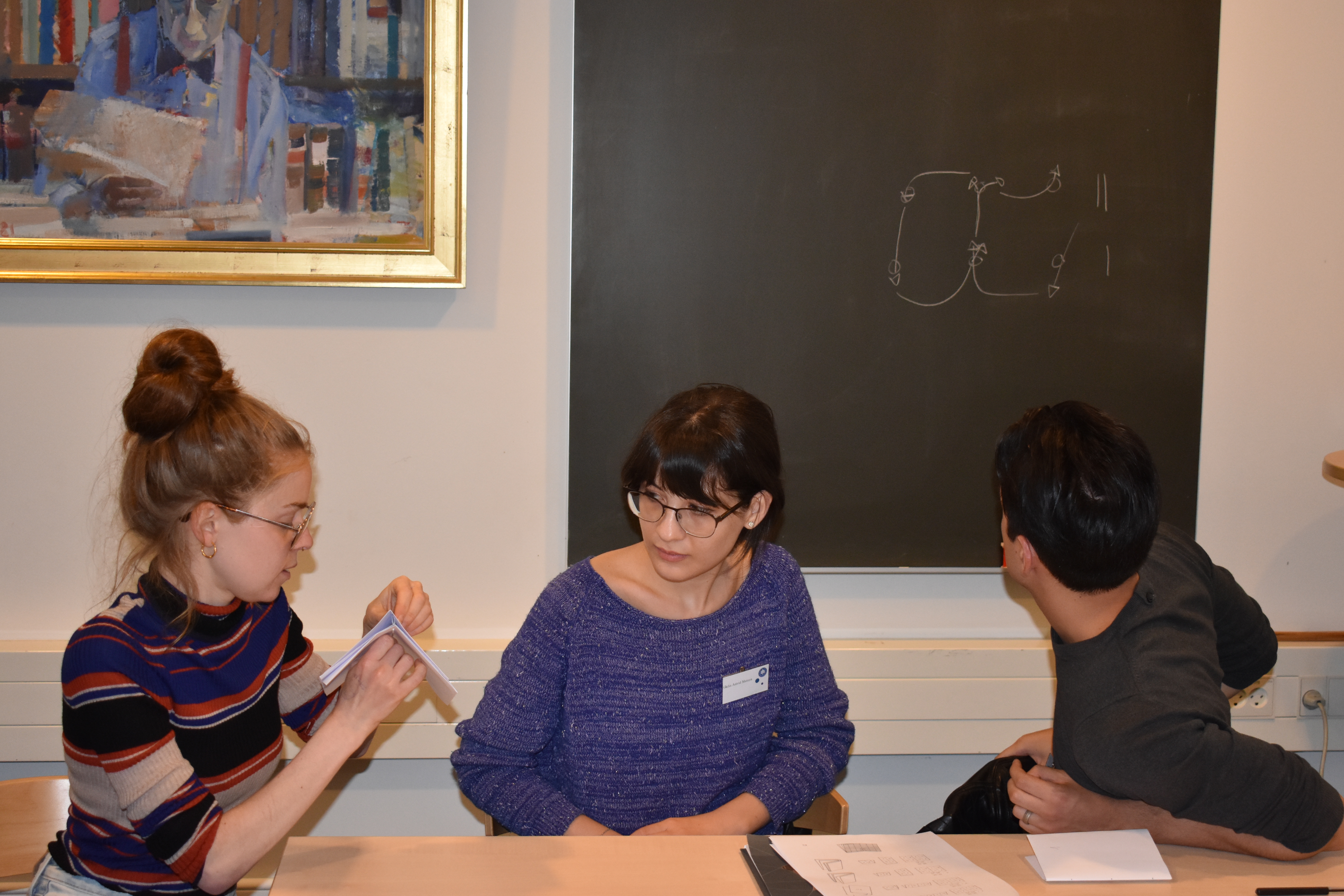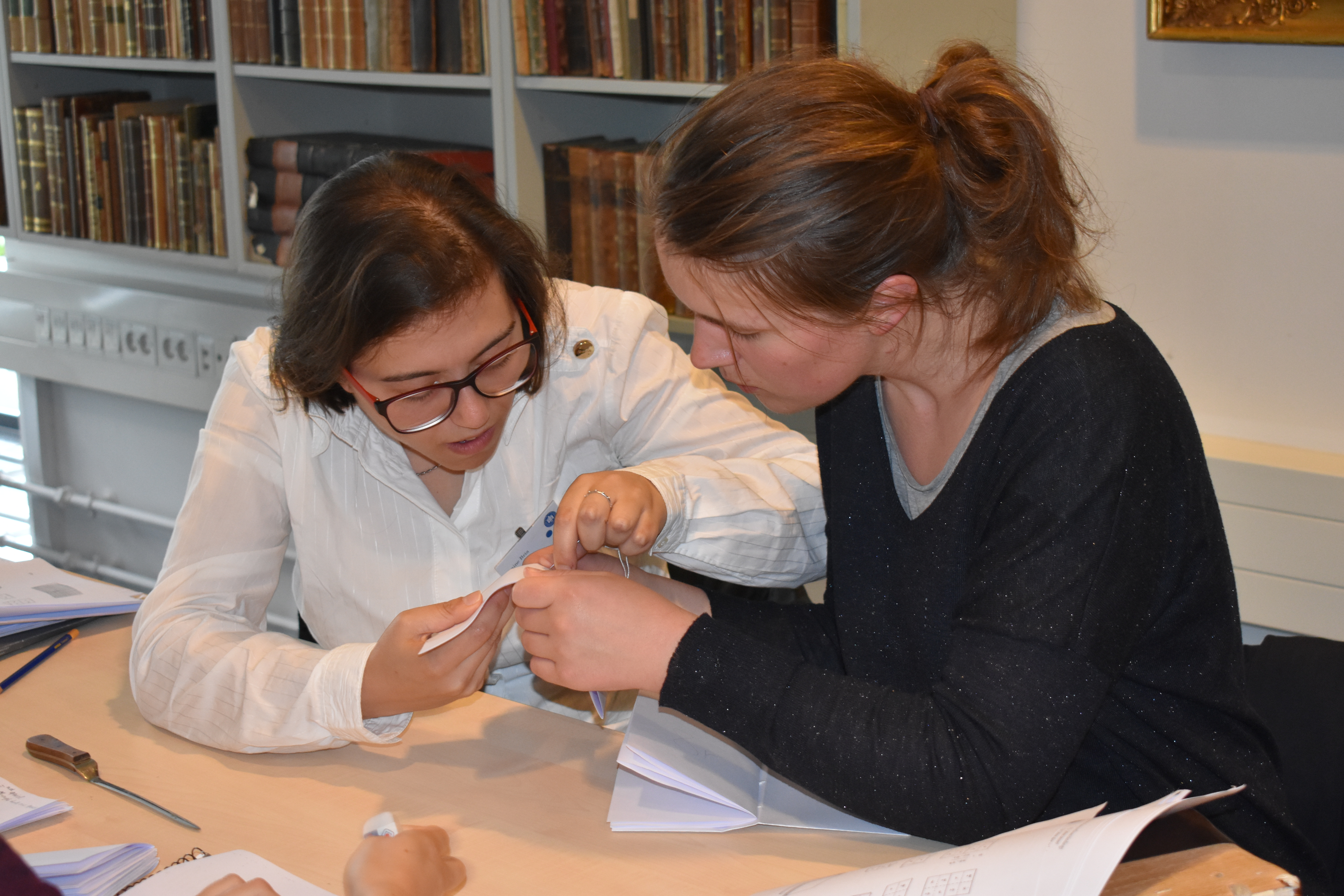 During coffee breaks and receptions, students from different modules have the opportunity to meet and mingle.
Visits to the photographer's and conservator's workshops, give insight into the day-to-day work that takes place there.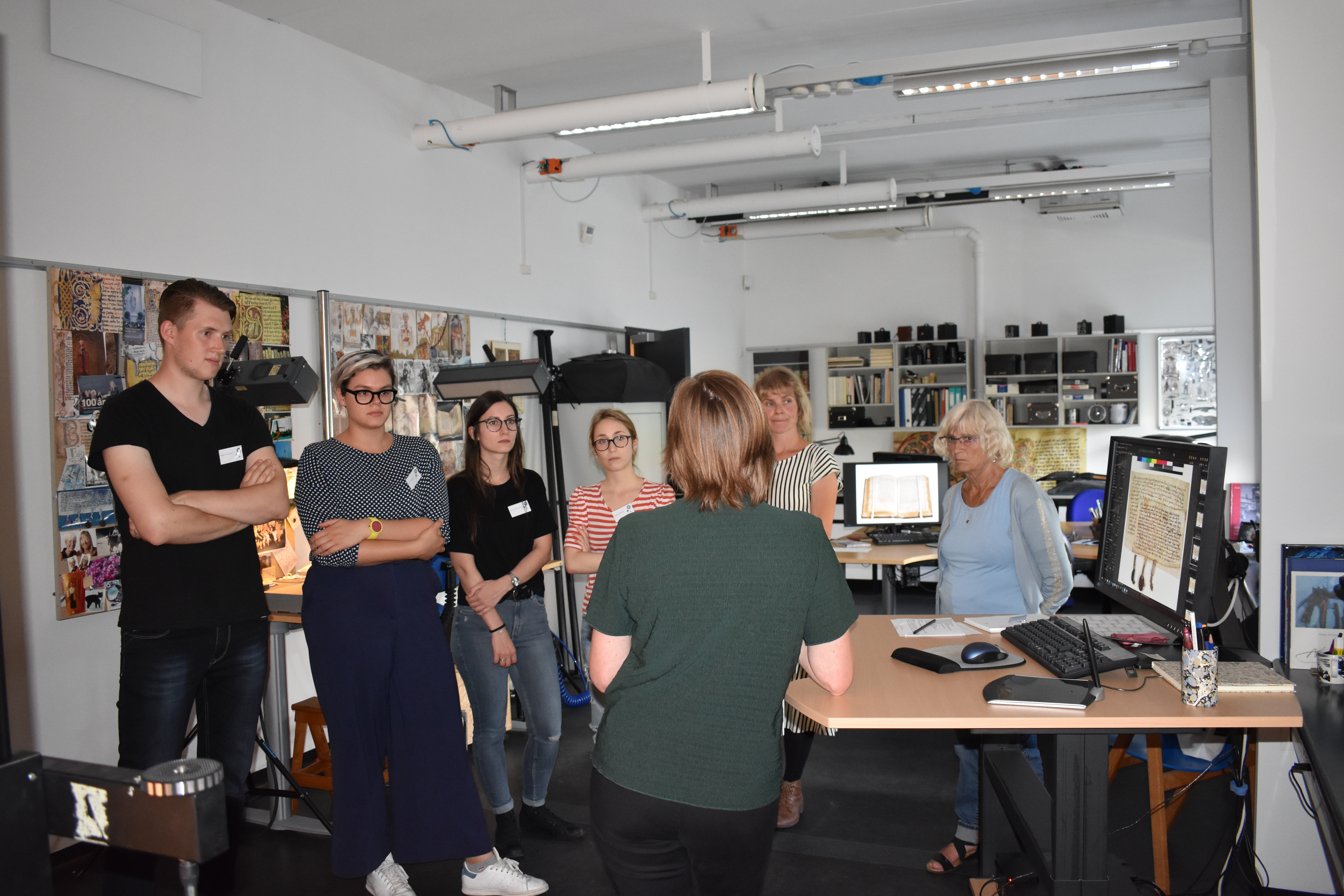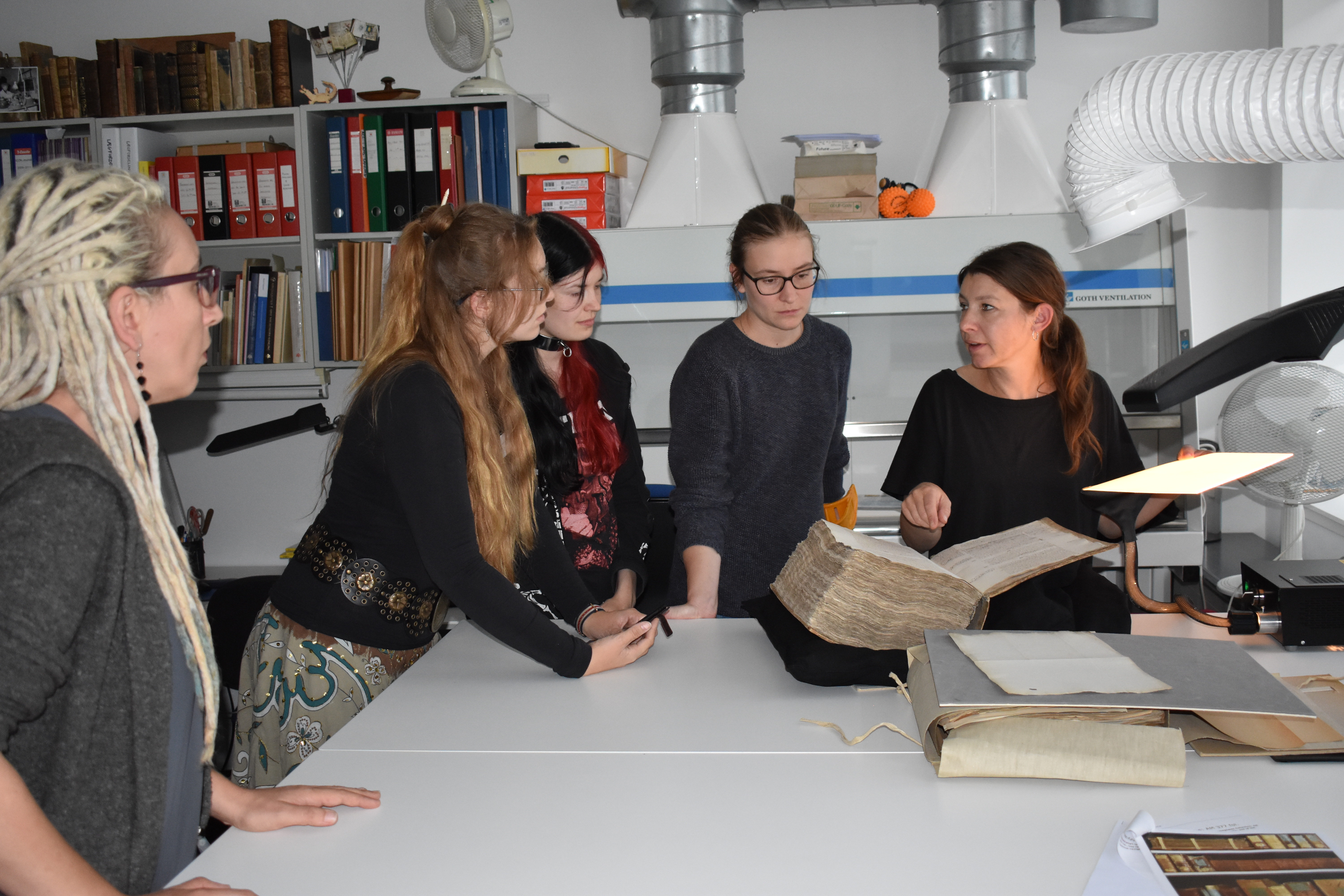 Finally, a one-day excursion is an integral part of the curriculum. In this case the group went to Roskilde and Lejre.