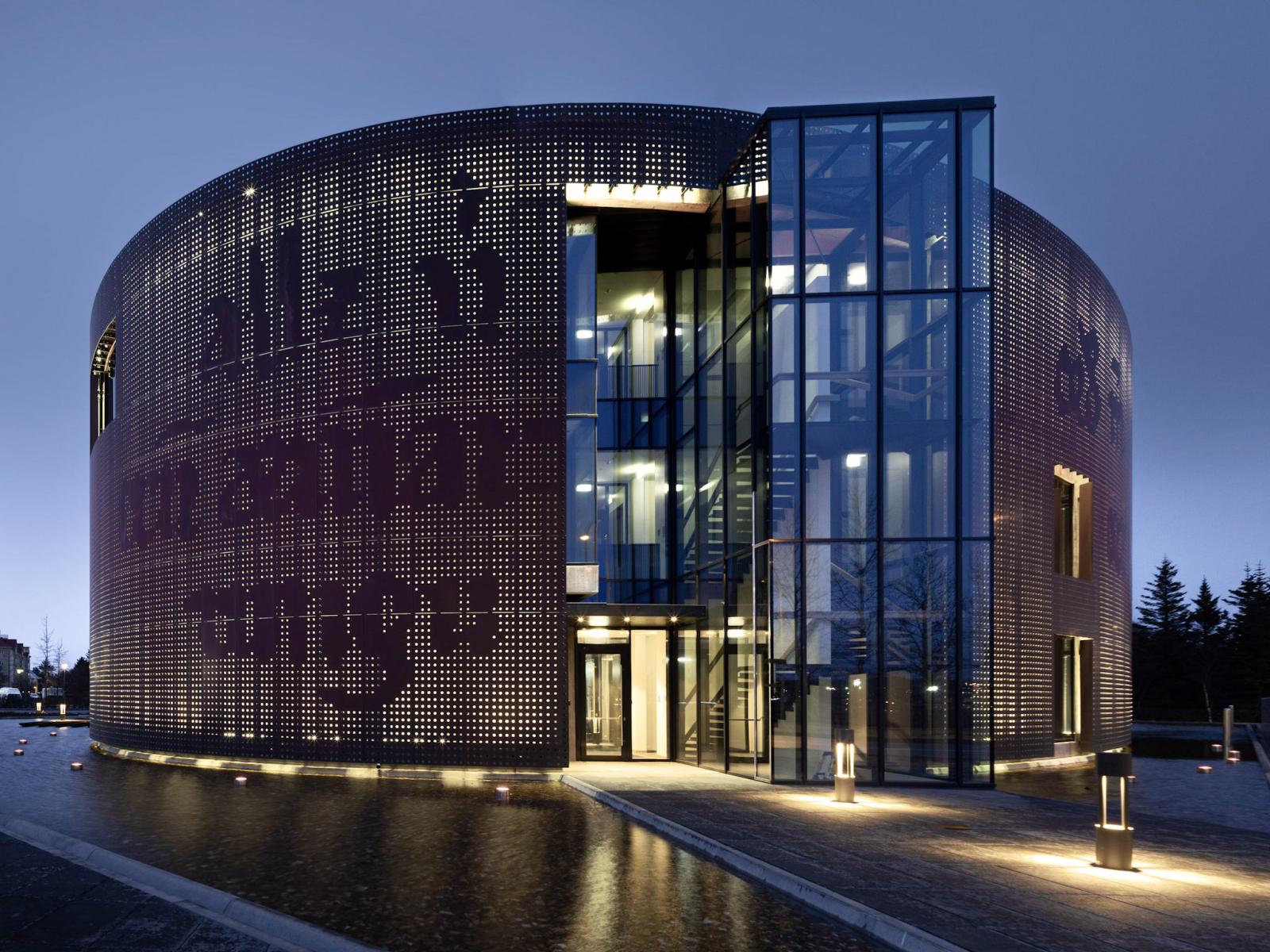 About 1580 entries were submitted by nearly 3400 participants in the contest to find a name for the new building shared by the Árni Magnússon Institute for Icelandic Studies and the Faculty of Icelandic and Comparative Cultural Studies at the University of Iceland. The name chosen was Edda.
The selection committee's statement includes the following:
"The name is lovely, elegant and specific to Icelandic; but it is also recognized by the international community. It carries with it a diversity of associations, both in the past and the present, is memorable and underscores the positive impact the building and its work will have in today's society. It is also in keeping with how other buildings are named on the university campus.
The name Edda is open-ended, imparting a multitude of meanings. Its origins are unclear, which conveys a certain mystique. It has a long history but in old Icelandic the meaning of the word edda includes that of "foremother". Edda remains a popular first name today, a reference to its cultural heritage: the Poetic Edda and the Prose Edda, which constitute the cornerstone of Icelandic studies."
Participation in the naming contest exceeded all expectations, with an impressive range of entries submitted. Edda was by far the most popular name, with 261 entries submitted. The second most popular entry was Tunga ("Tongue") with 183 entries, followed by Heimskringla with 80 entries and Viska and Vagga, both with 29 entries apiece.

Five participants will be drawn from the 261 winning entrants. Those selected will receive a token of gratitude for their role in finding a name.
The naming contest selection committee included Guðrún Nordal, on behalf of the Árni Magnússon Institute for Icelandic Studies; Sif Ríkharðsdóttir, on behalf of the rector of the University of Iceland, and Kristrún Heiða Hauksdóttir on behalf of the Ministry of Culture and Business Affairs. Advisors to the committee included Ásgrímur Angantýsson, professor of Icelandic, and Aðalsteinn Hákonarson, project manager in the department of onomastics at the Árni Magnússon Institute for Icelandic Studies. Ingibjörg Þórisdóttir, the institute's head of publicity, served as the committee's secretary.